The Making of Star Wars: Visions: The Duel: Part 1: A Novel Look Combining Kurosawa and Star Wars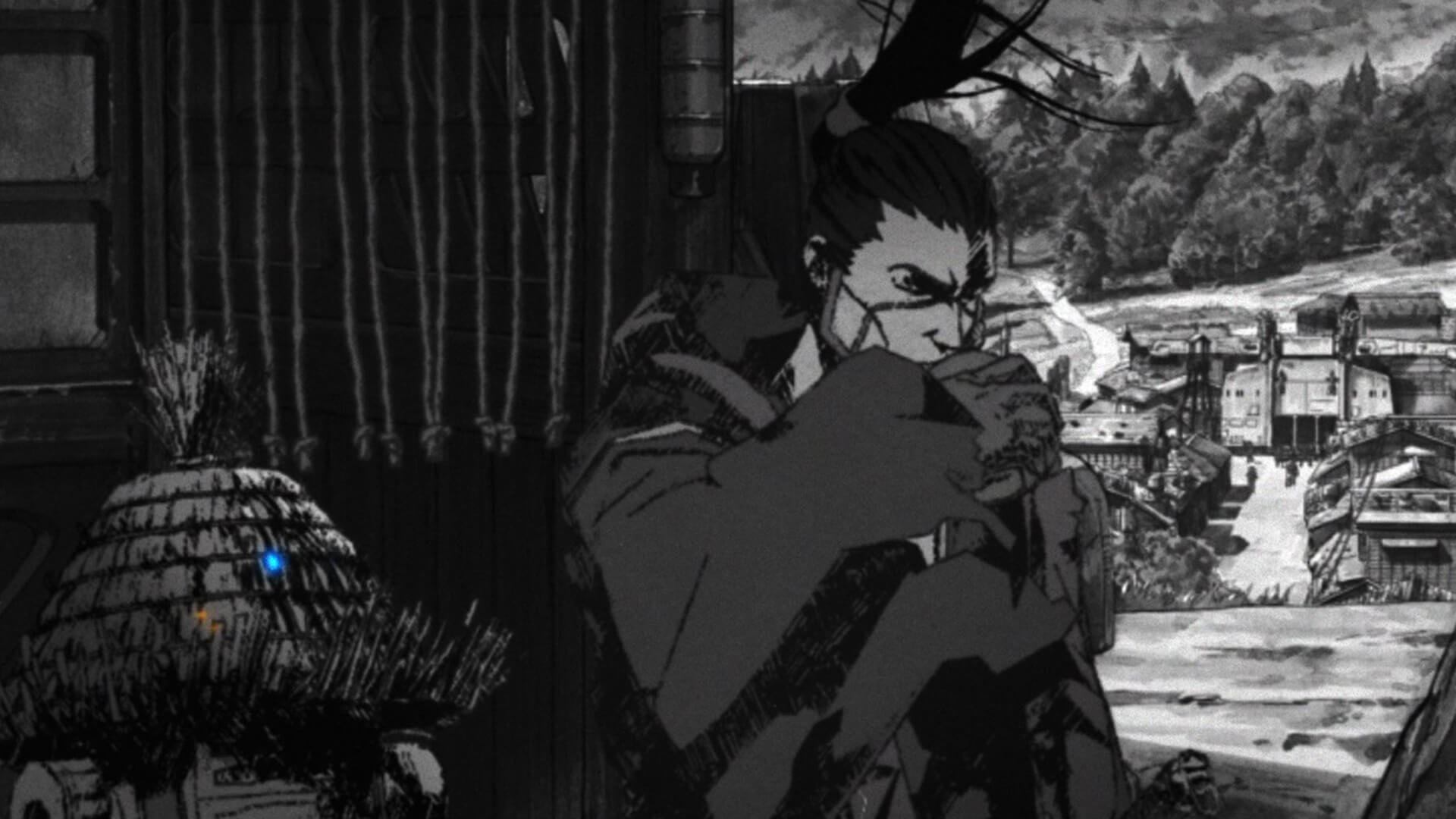 That the characters and script of Star Wars Episode 4: A New Hope (1977, hereinafter, "Episode 4") were inspired by director Akira Kurosawa's The Hidden Fortress (1958) is common knowledge among movie fans. Now, The Duel attempts to honor both Kurosawa and George Lucas, along with it its own concentrated dash of humor, in an approximately 13-minute CG animated feature. We spoke to some of the core staff about the behind-the-scenes. This is the first part of a two-part article.

Related Article: The Making of Star Wars Visions: The Duel: Part 2: Playing Hard and Paying Respect to Kurosawa and Star Wars (I'm sorry that Part 2 is in Japanese only)

• This is a re-edited version of the article Star Wars Visions: The Duel – Playing Hard and Paying Respect to Kurosawa and Star Wars, first published in CGWORLD + digital video vol. 279 (Nov. 2021).

Intersecting Worlds: Kurosawa's Films of the 1950s~60s and Episode 4
"Isn't this wild? I've got us a Star Wars pitch!"

It was near the end of 2019 when The Duel executive director Junpei Mizusaki approached manga creator and illustrator Takashi Okazaki to collaborate.

Okazaki elaborates, "I always had the production in mind from that point on. But, just thinking, 'I'm getting to make something Star Wars!', my mind would go blank and I didn't even know where to start drawing. I asked my wife, 'I suppose it would look something like this?' and drew a picture of a droid wearing a ronin's hat. That helped me get back into the swing of things, and my pen just kept going from there." Okazaki, a Star Wars fan as assessed by himself and others, came up with numerous sketches for the Ronin character, R5-D56, and the fallen troopers as well as the parasol saber, the troop transporter, and Tono's Teahouse. "I was blessed that Mizusaki-san and the director (Takanobu) Mizuno-san got really excited by nearly all of my suggestions. It's like we were thinking, 'this is our chance to play with Star Wars!' It was a very fun mood." (Okazaki)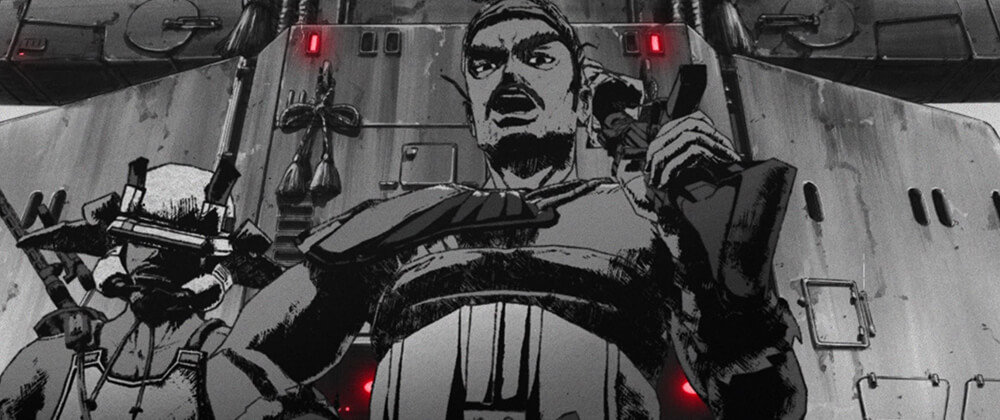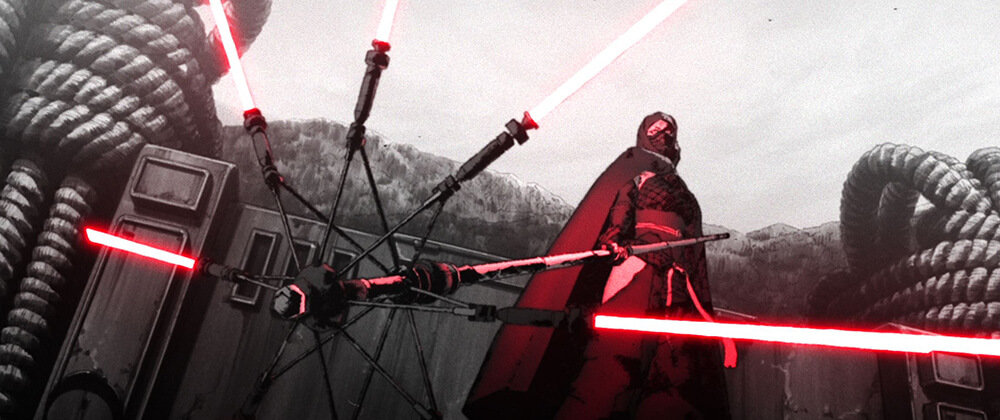 The full production was officially confirmed in April 2020, for which around 60 artists would produce a total of 257 shots under the direction of Mizuno and animation supervisor Yuki Nakajima. The period from layout to completion was around 10 months. "While watching the finished product, I thought, 'did we go too far?' We intentionally tried to replicate the VHS versions of Kurosawa's films, before digital remasters. I was surprised how far we could take it." (Okazaki)

While particular in their efforts to replicate the feeling of Kurosawa's films from the 50s and 60s – the grittiness, the compositions, the use of wind in scenes, etc., the team was also particular about recreating the "Star Wars-ness" of Episode 4. There are even homages to Episode 1: The Phantom Menace (1999, hereinafter "Episode 1"), among others. We reveal more below.


Recreating the DIY Spirit of Episode 4
Upon receiving a proposal from Lucasfilm, Okazaki and the Kamikaze Douga team submitted two pitches for Star Wars-themed short animated features, and of those The Duel was selected. As part of this process, Okazaki scoured online auctions for various old Star Wars toys, figures, and books. "I already had quite a lot of this stuff, so I was hesitant to add even more. But then I thought, 'I'm going to need this if I'm really going to be making something Star Wars,' and added them to my collection." (Okazaki)

During the making of Episode 4, special effects were created using miniatures for vehicles like the Millennium Falcon, with surface details made from pieces of other existing plastic models. Japanese model brands such as Tamiya, Hasegawa, and Bandai were popular in the US at that time, and many of these were used in the production of Episode 4. "In our project, we tried to incorporate the designs of old Star Wars toys from makers like Old Kenner or Takara (now Takara Tomy). We wanted to recreate the DIY spirit of Episode 4; creating something new by reimagining those old toys." (Okazaki)

A unique and innovative aesthetic was pieced together by further mixing in elements of designs for costumes, props, and sets from films such as Seven Samurai (1954) and Yojimbo (1961). While The Duel is predominantly shown in monochrome, certain items such as lightsabers and electrical lights retain color; reminiscent of the pink chimney smoke scene in High and Low (1963).
Character Design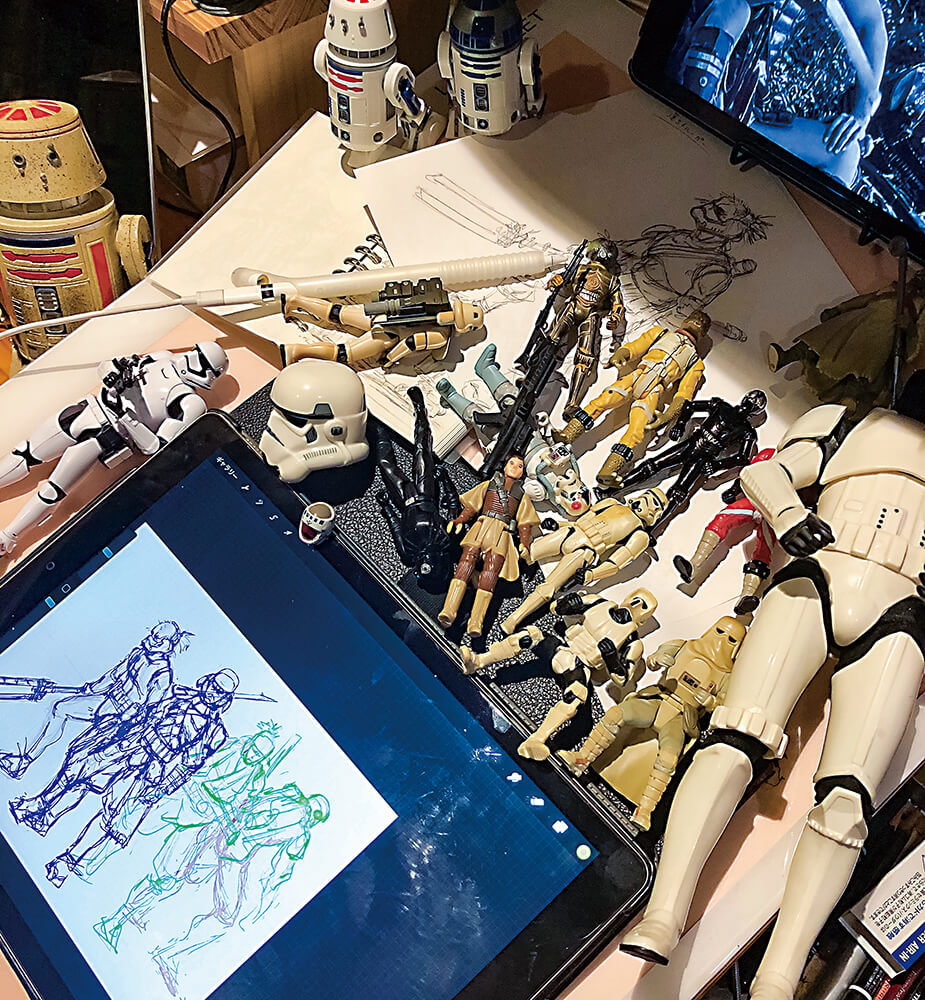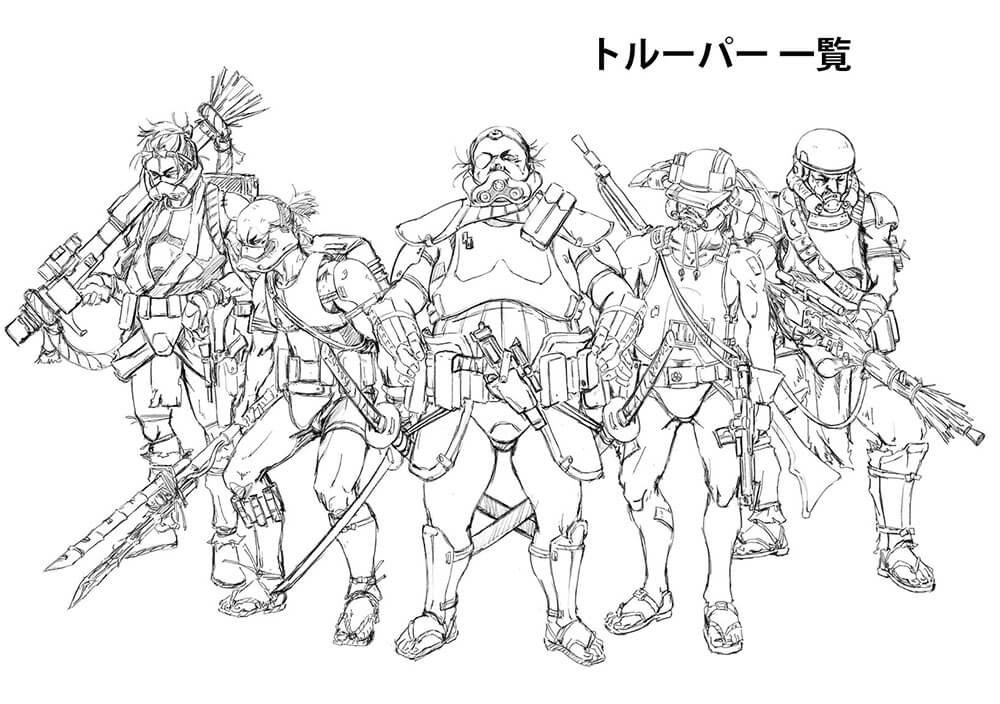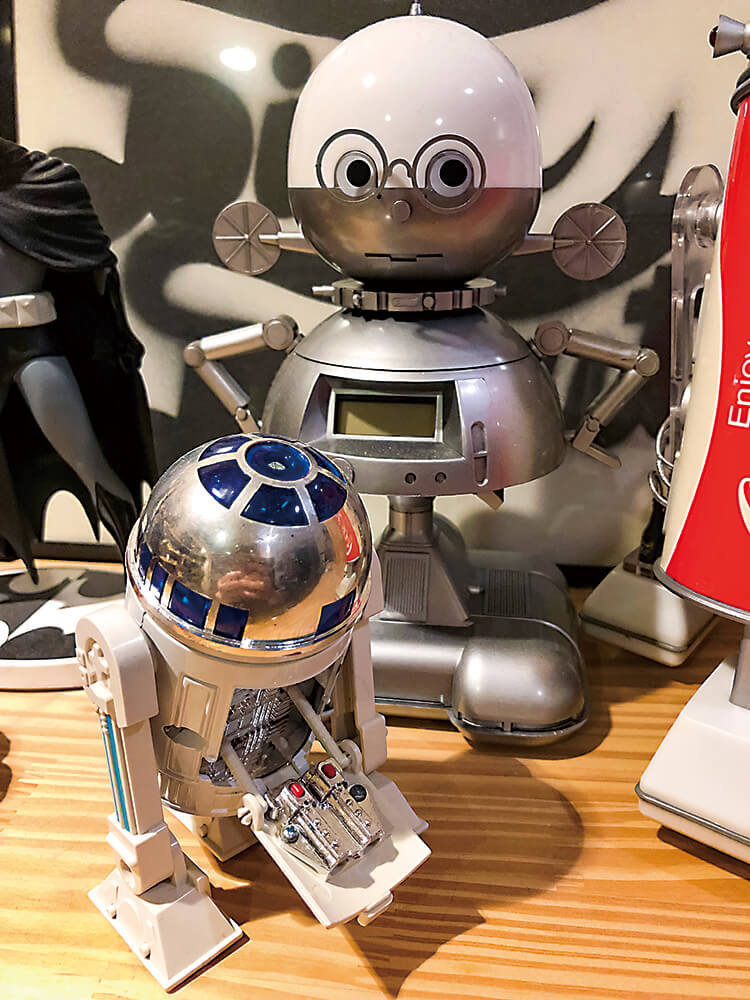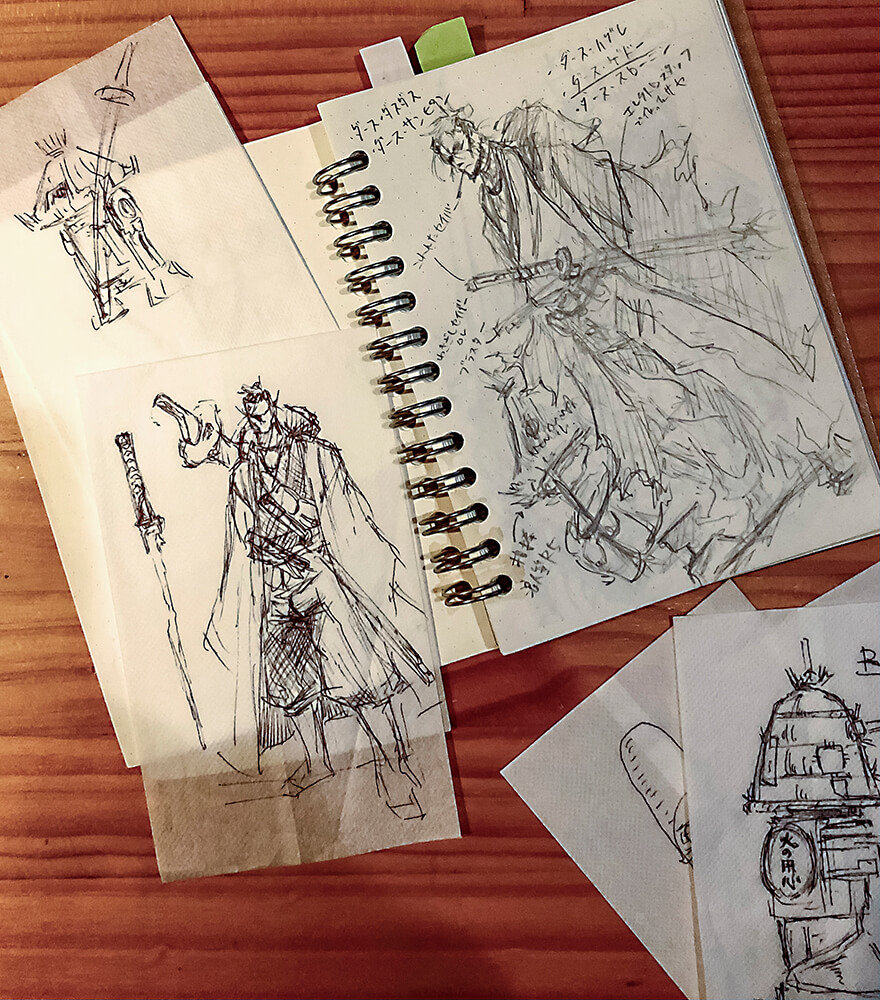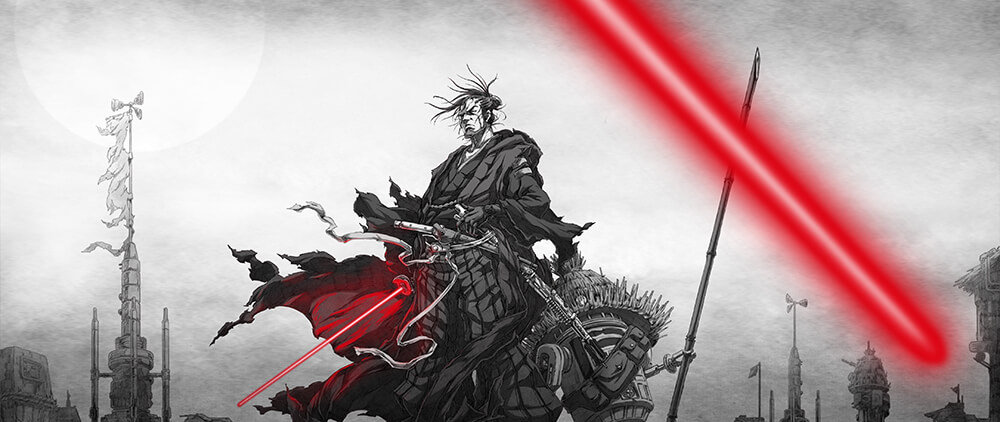 Lightsaber Design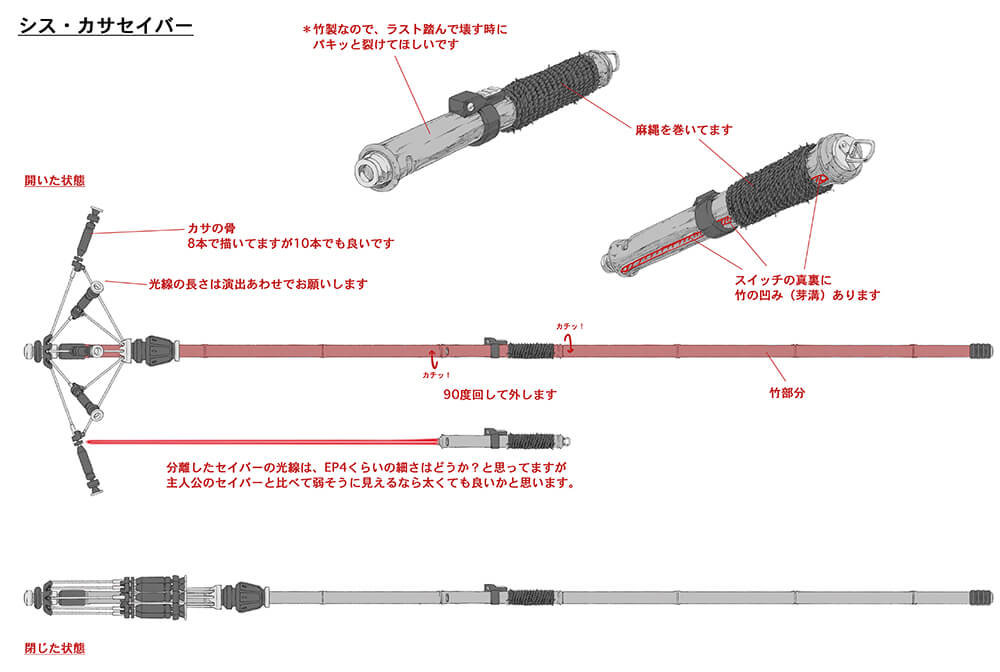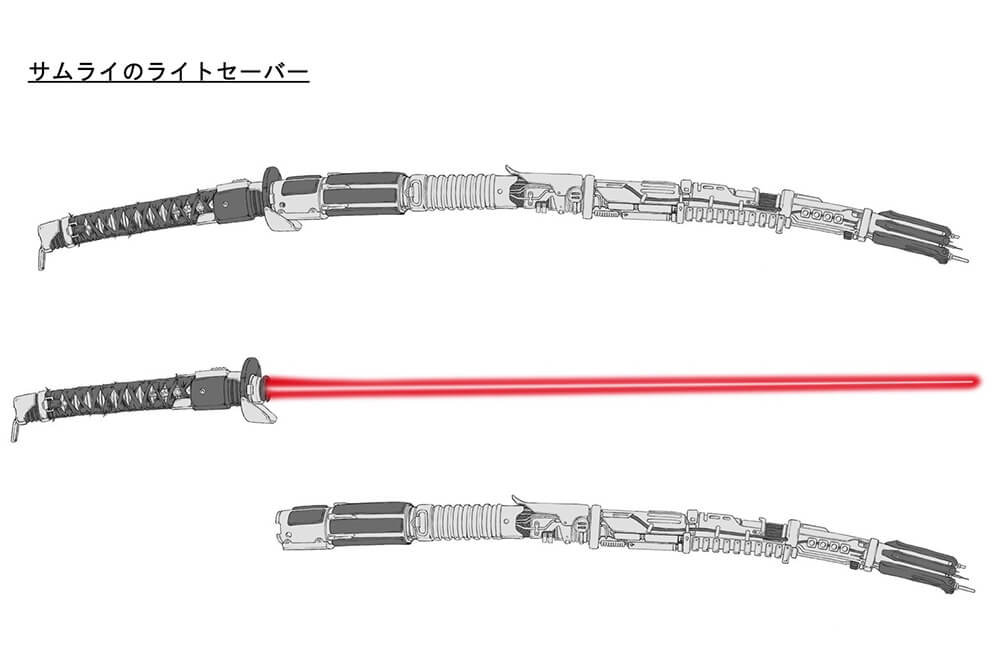 Storyboard and Animatics
Mizuno joined the project in spring 2020, when character designs and script were nearly complete. "We knew there would be lightsaber action, so first I reached out to Nakajima-san to have him handle the action parts." (Mizuno)

After that, designer Daisuke Sajiki and Nakajima split the storyboard work between them, from which a rough story reel and animatic were finally made.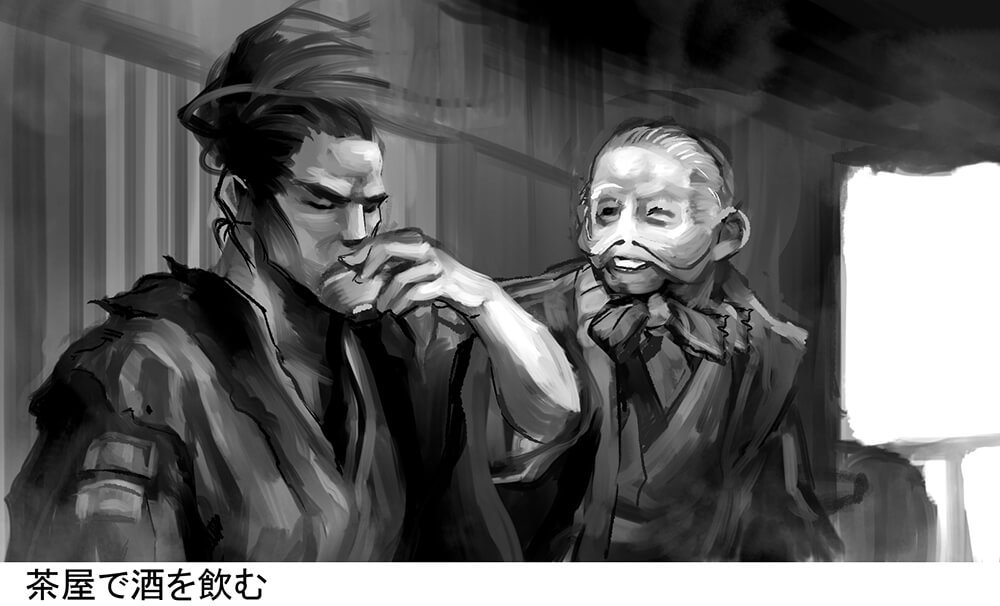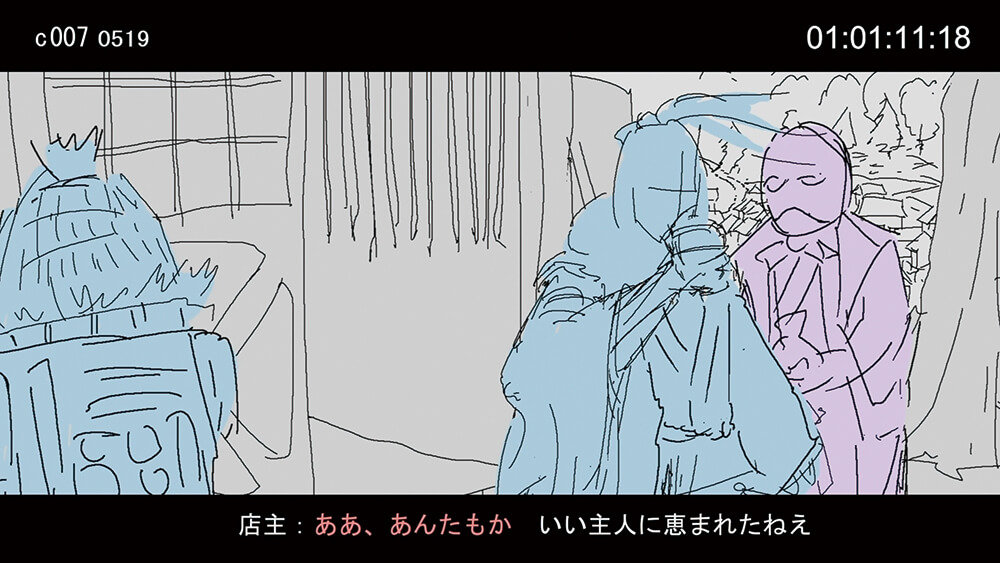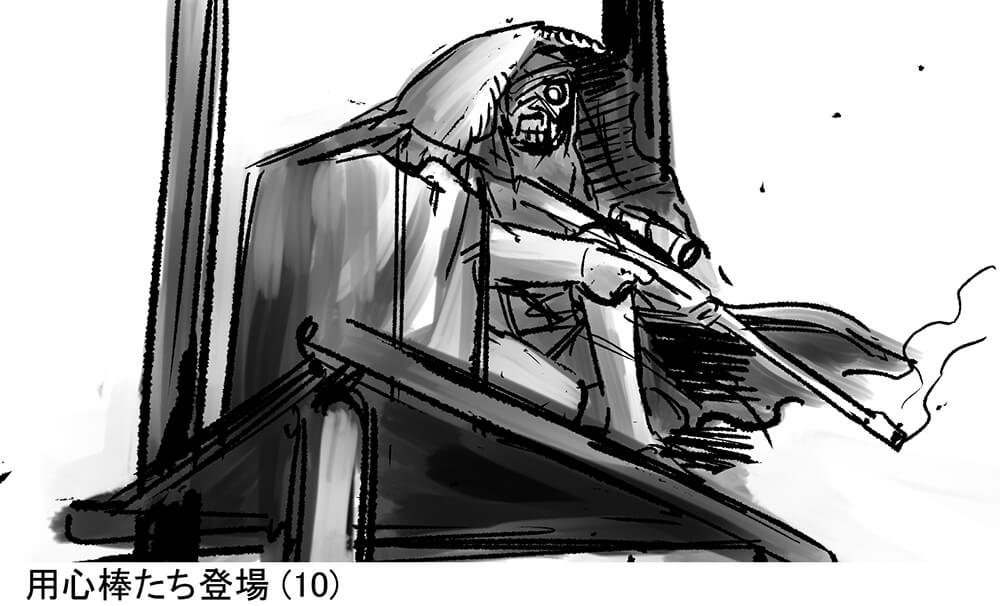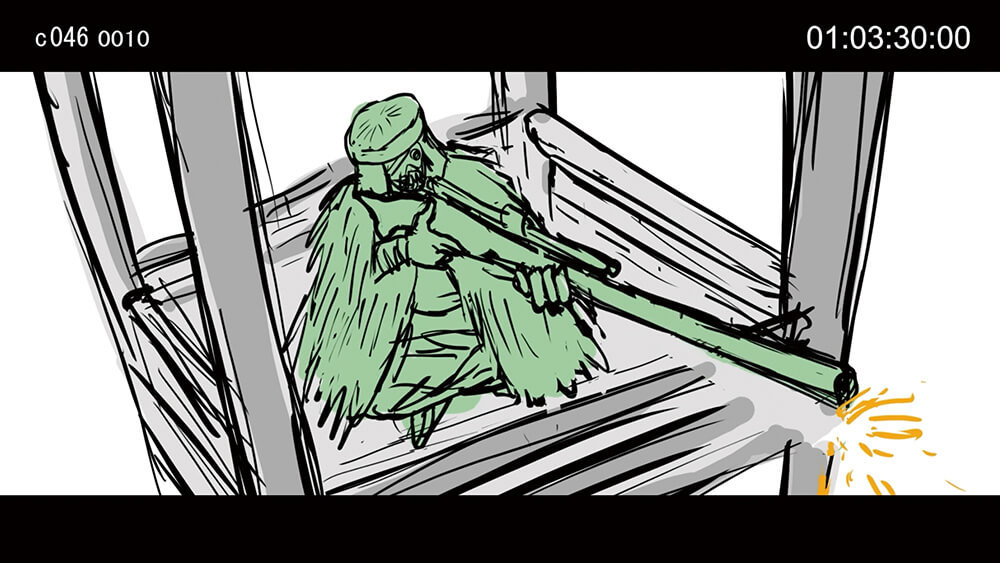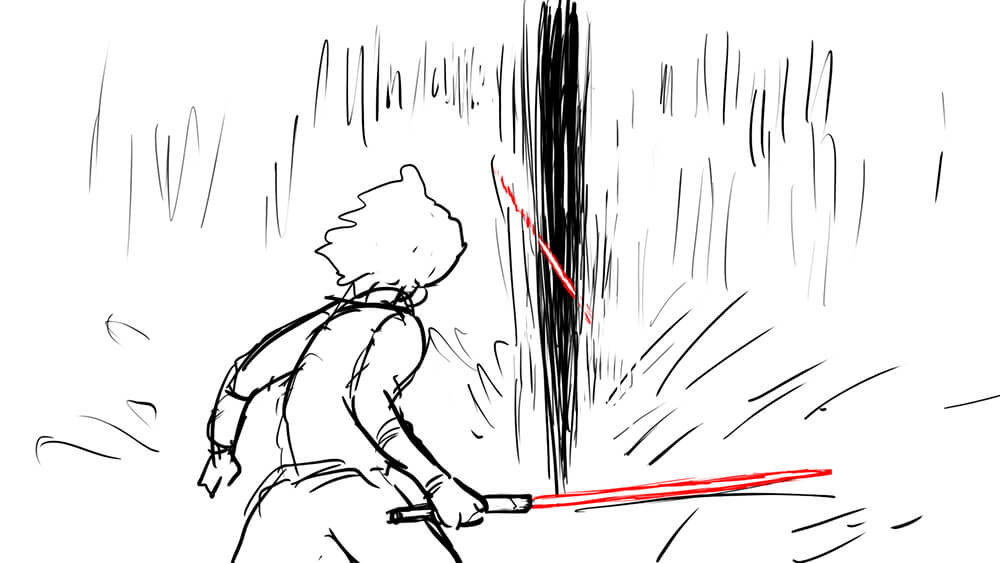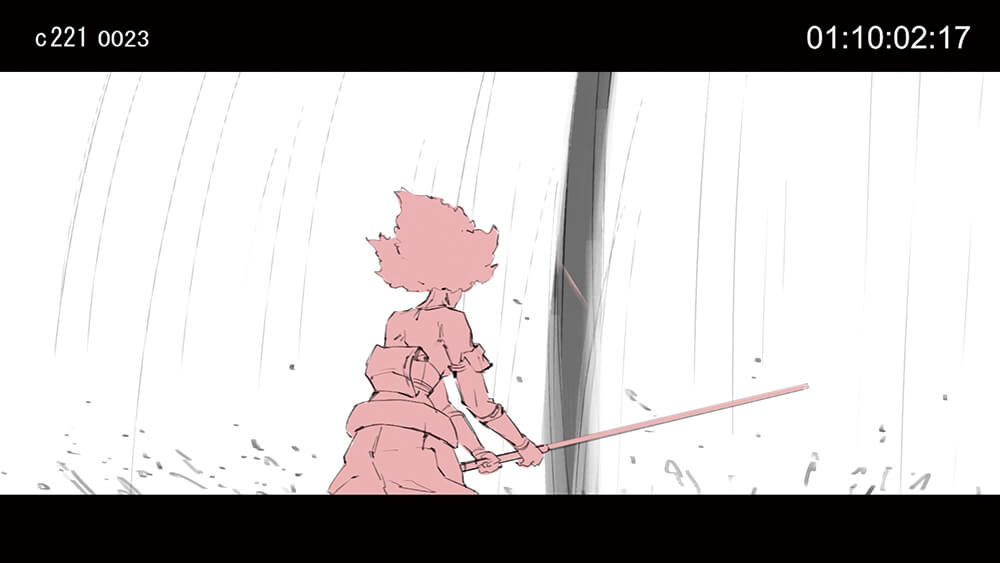 Creating the Fallen Troopers and Crowd Troopers
After character design for the project got underway in earnest, the first thing that Okazaki drew were the fallen troopers. "I started from what I wanted to draw the most. The models for the six fallen troopers were the bandits from Seven Samurai. They were a rag-tag bunch and were all wearing different gear, and in the middle was one bandit who was wearing only the lower part of a cuirass and leg coverings. Making crowds that still felt bespoke and not mass-produced like that was one of Kurosawa's strengths. We wanted to incorporate that quality into our work as well." (Okazaki)

For example, for fallen trooper A's gear, his helmet is a storm trooper's, his goggles from a clone trooper, his cuirass from a snow trooper – it's all just cobbled together. "I loved that trooper in particular," Mizuno said. "Of course, since this is not mass-produced it takes more time for both modeling and animation, but that's where the fun is. Creating these guys, moving them around. We wanted to bring that feeling into the foreground." (Mizuno) Six troopers were not enough to take over the whole village, however, and so a workflow was proposed for additional crowd troopers to fill out some of the scenes.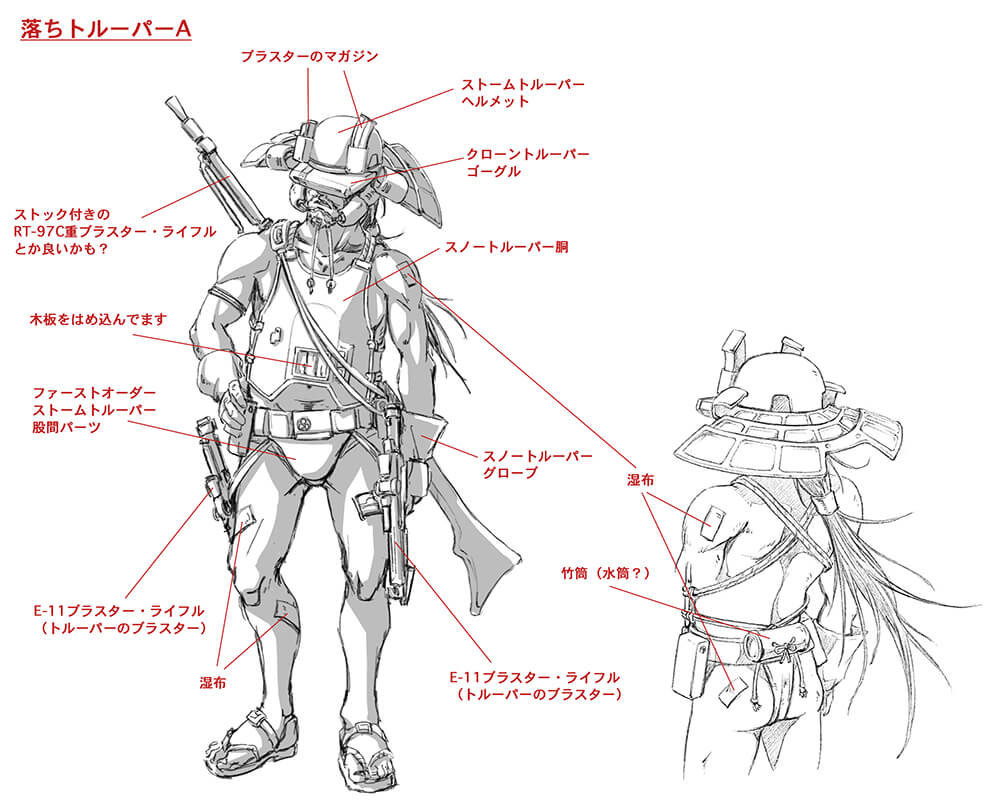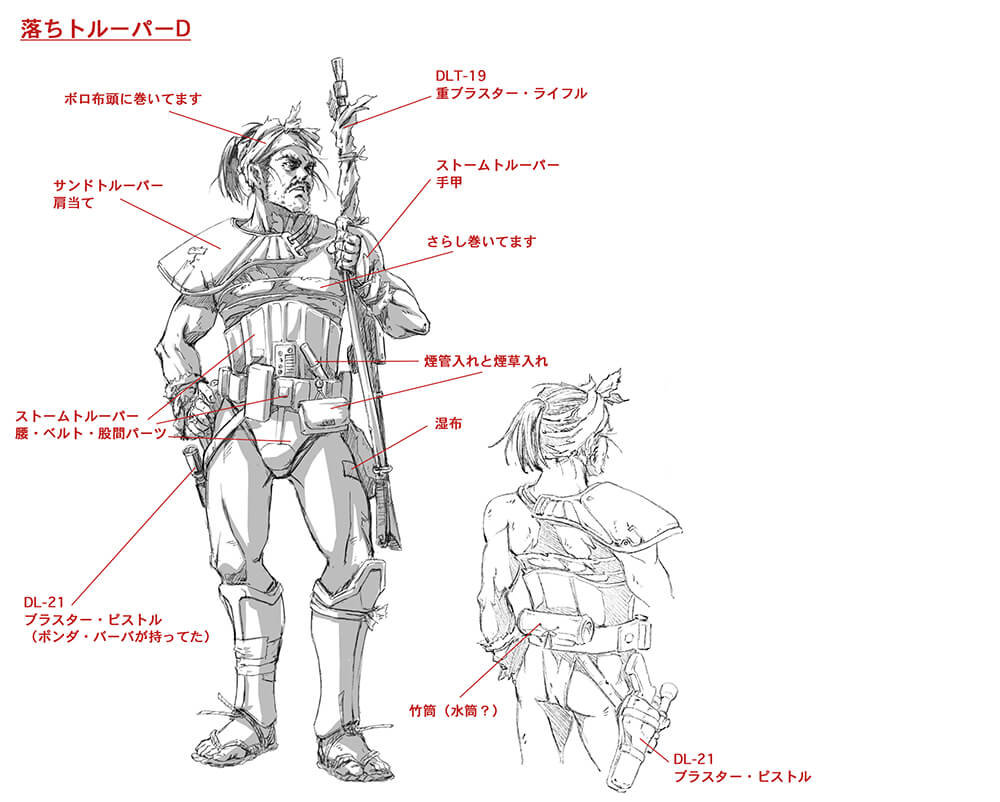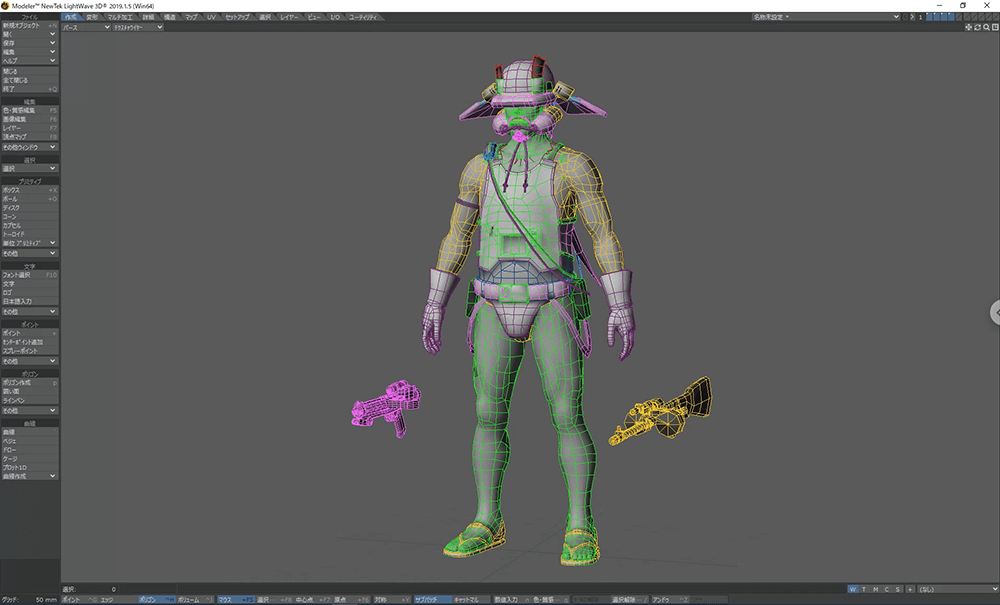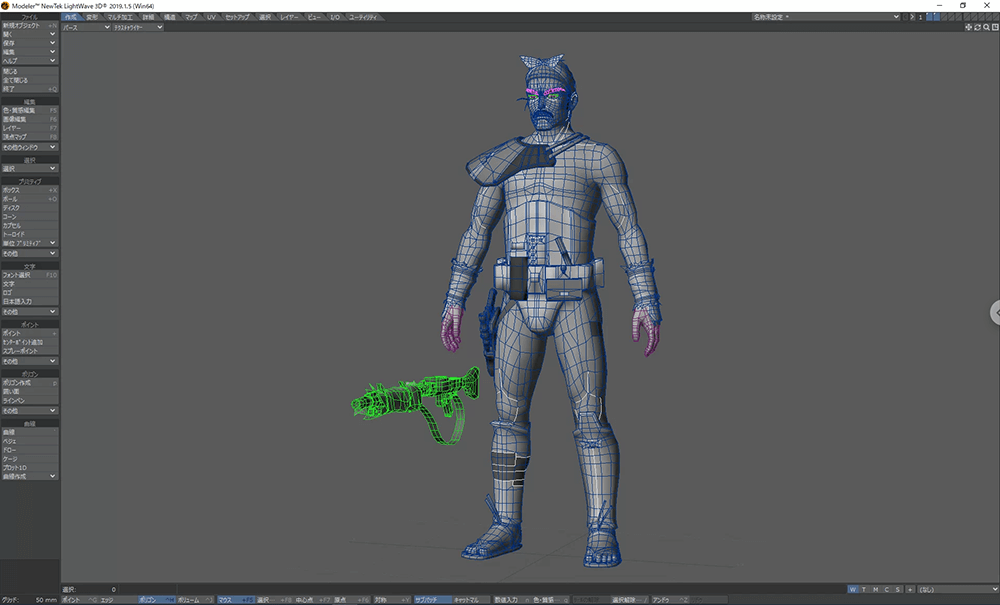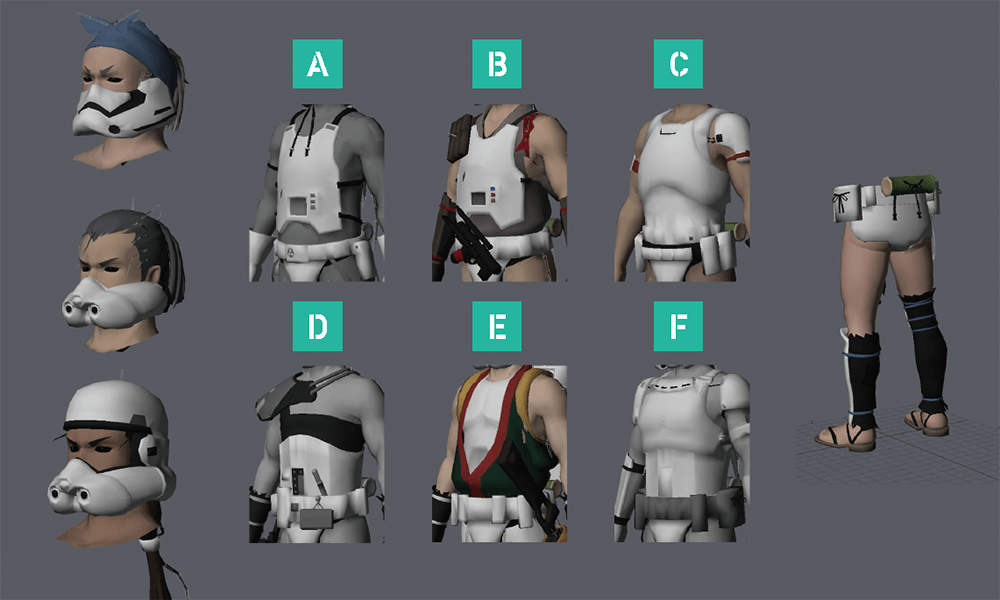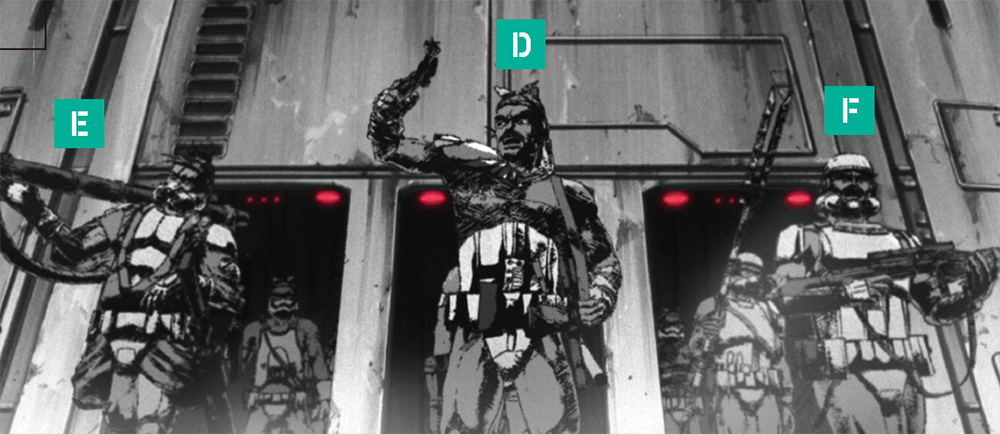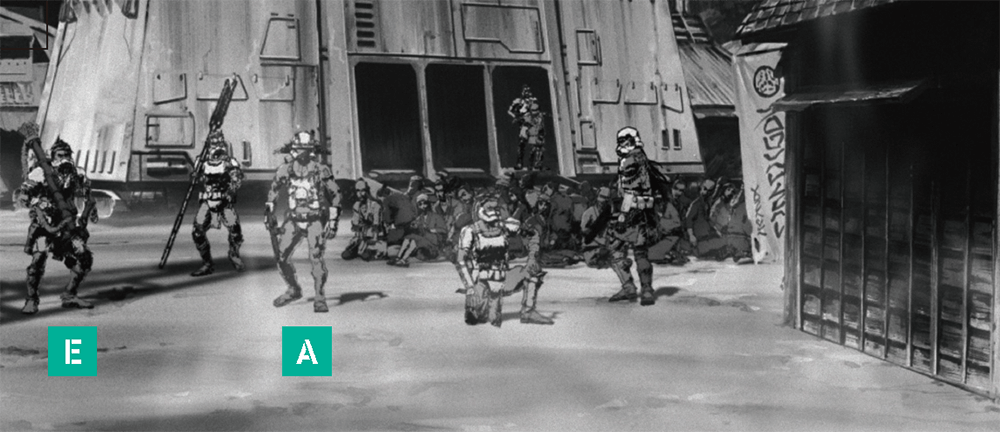 Tusken Raider Design and Direction
The five hired guards who desperately fight back to protect the villagers from the troopers were also based on well-known Star Wars characters, including a Tusken Raider, a Gran, and a Dug. As a Star Wars fan, Okazaki was very particular about these, and Kamikaze Douga did their best to bring these characters to life. "Mizusaki-san always said that if we can make a video that Okazaki-san likes, then the rest of the world's Star Wars fans will surely love it, too. There are Easter eggs in many shots, so I do hope everyone enjoys it." (Mizuno)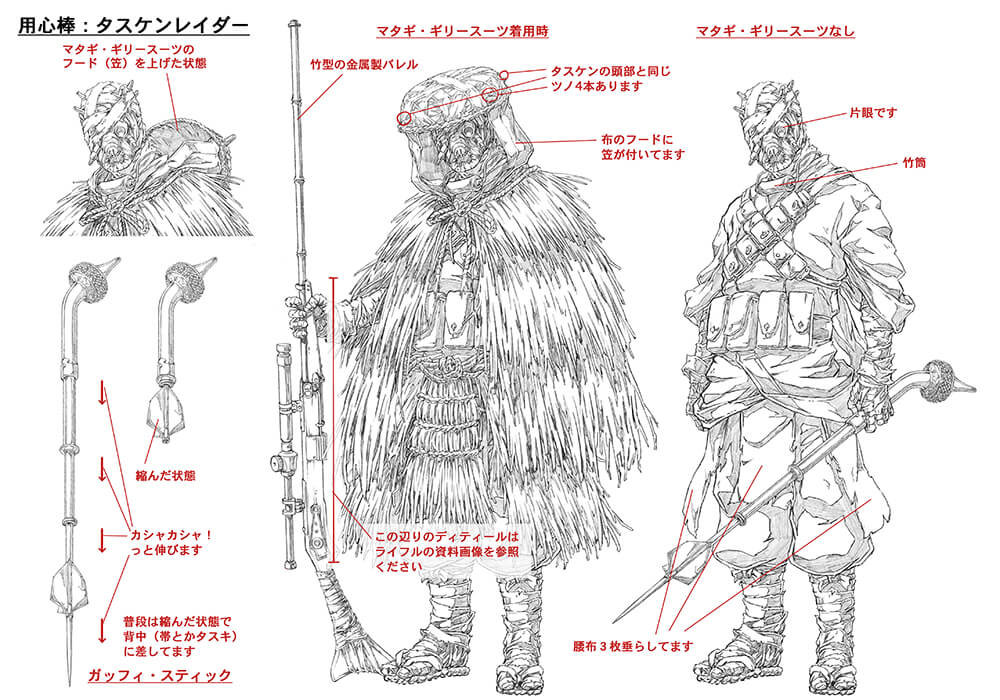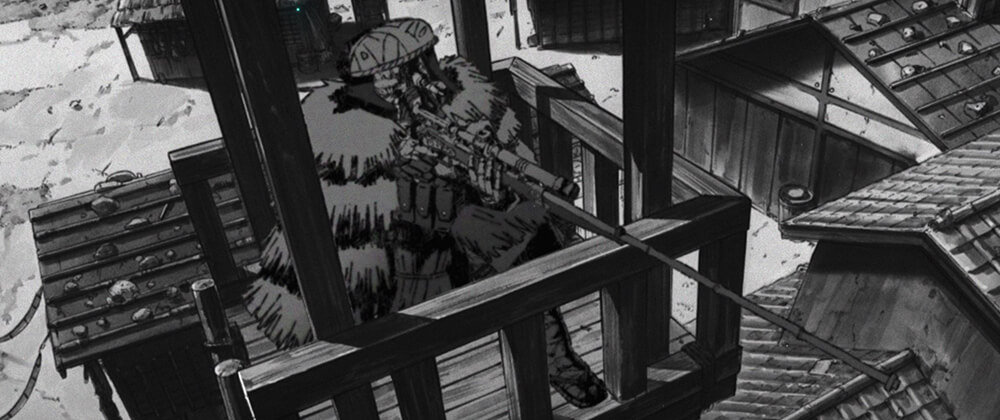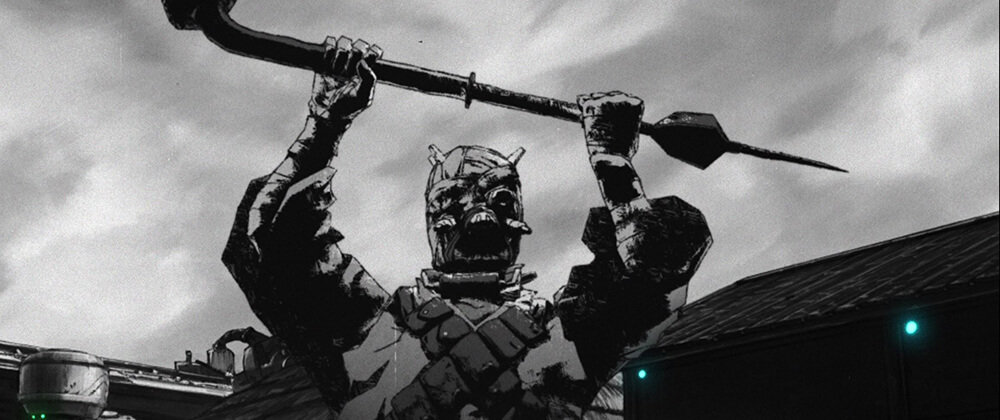 The Biggest Challenge: Recreating the Kurosawa-like Analog Feeling
Mizuno was very particular about retaining Okazaki's hand-drawn touch and an analog film look in the final product. LightWave and After Effects were used to develop The Duel's unique look. "How to get that Kurosawa-like analog feeling – that was our biggest challenge. Ever since we made The Last Piece (2009) we have been continuing to research how to incorporate the warmth of hand-drawn art into CG, all while keeping the man-hours down. When we made SOUND & FURY's music video Remember To Breathe (2019) that was another step along this path, and the look in The Duel is another evolution of this." (Mizuno).
Creating the Ronin's 3D Model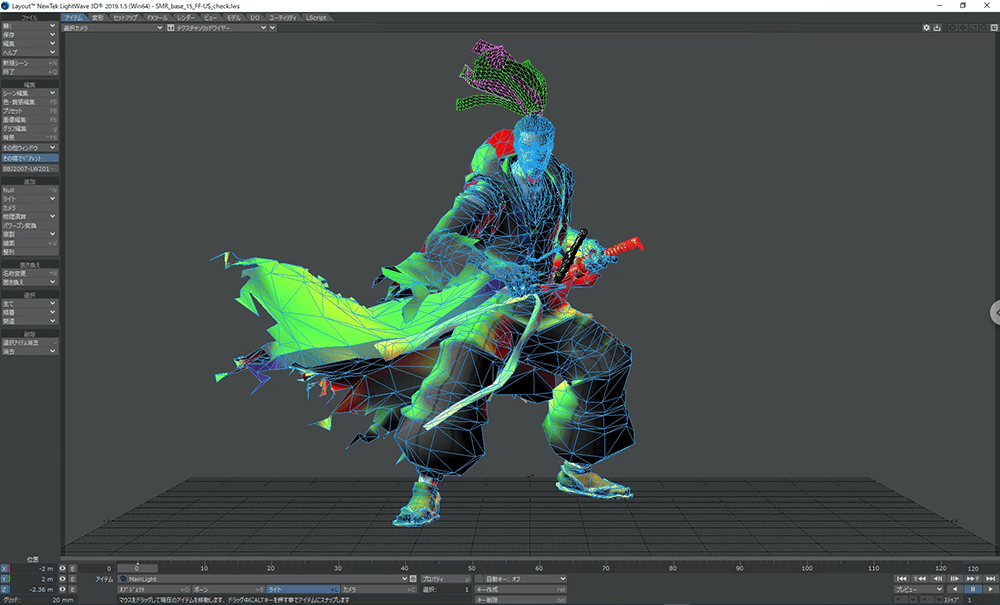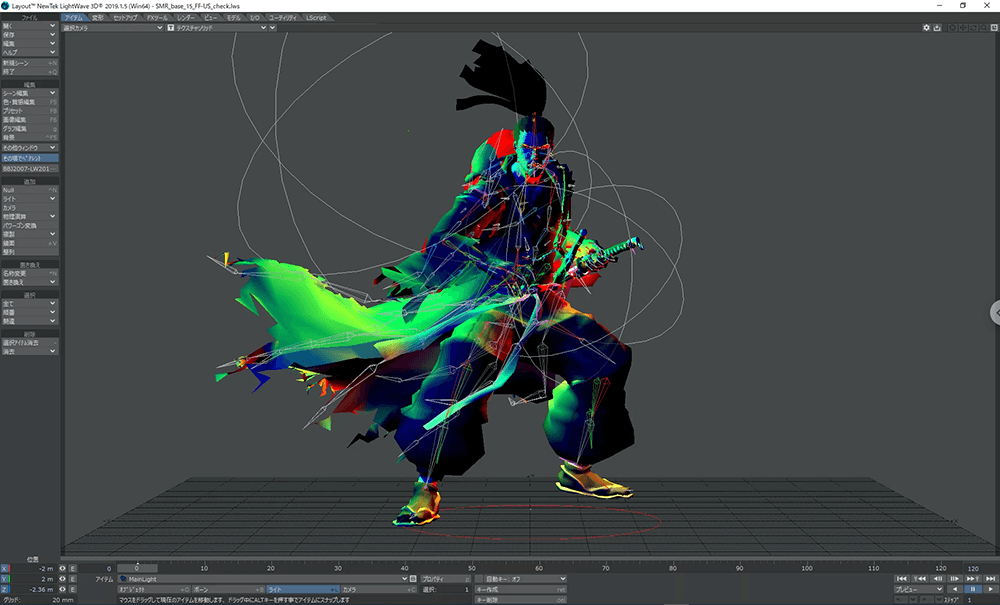 Developing a Unique Look Using Hand-Drawn Hatching Elements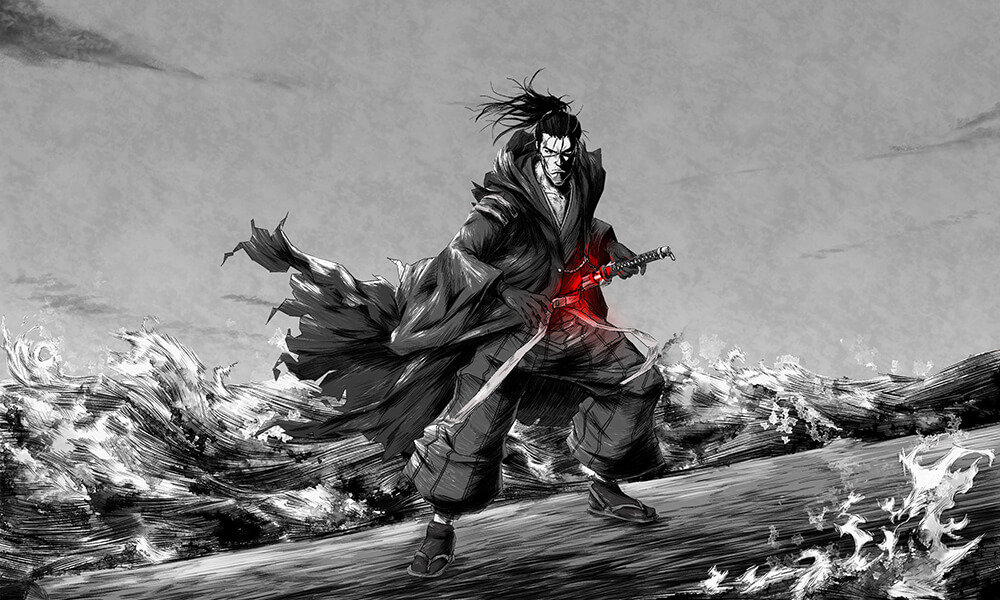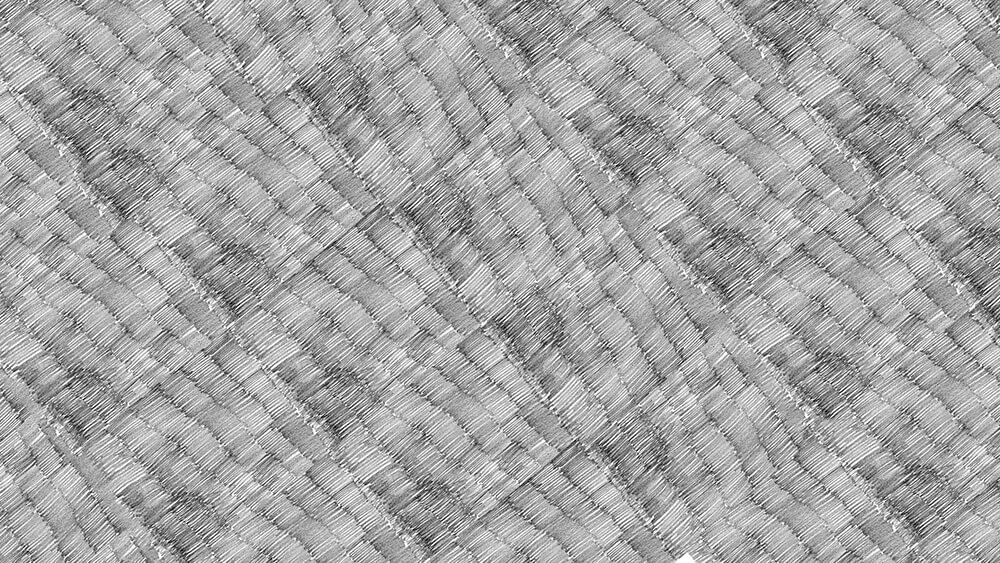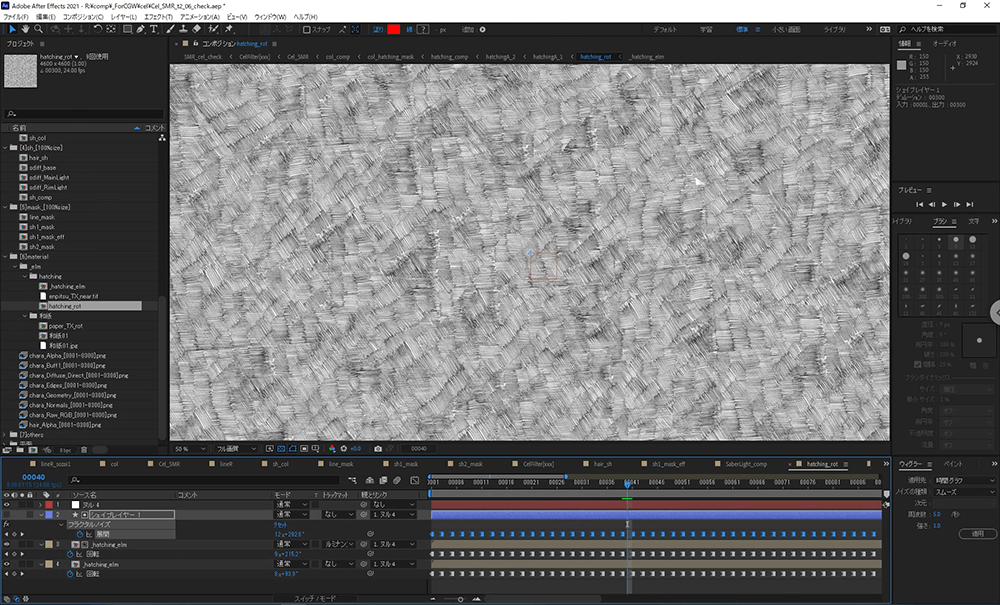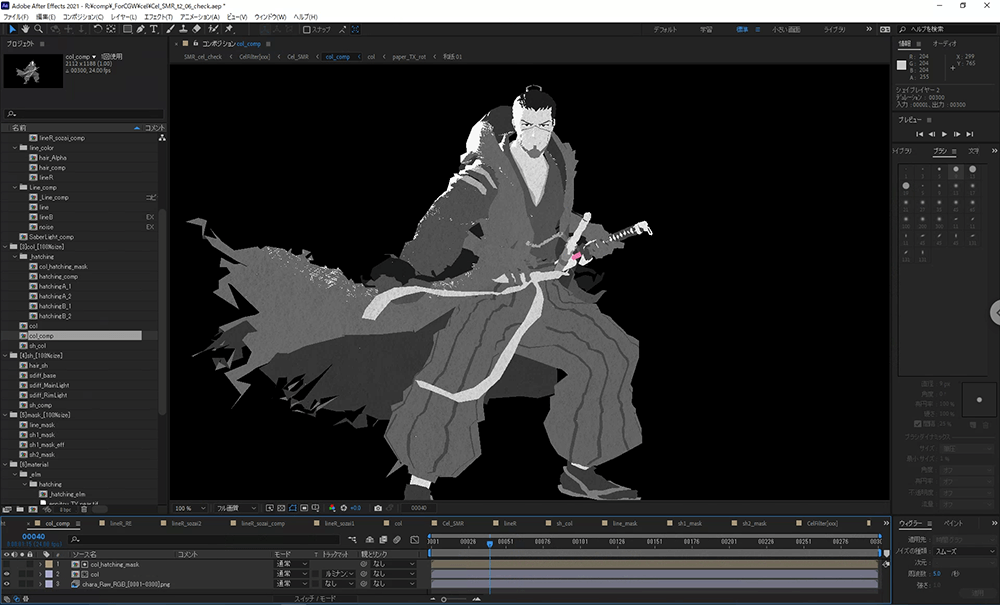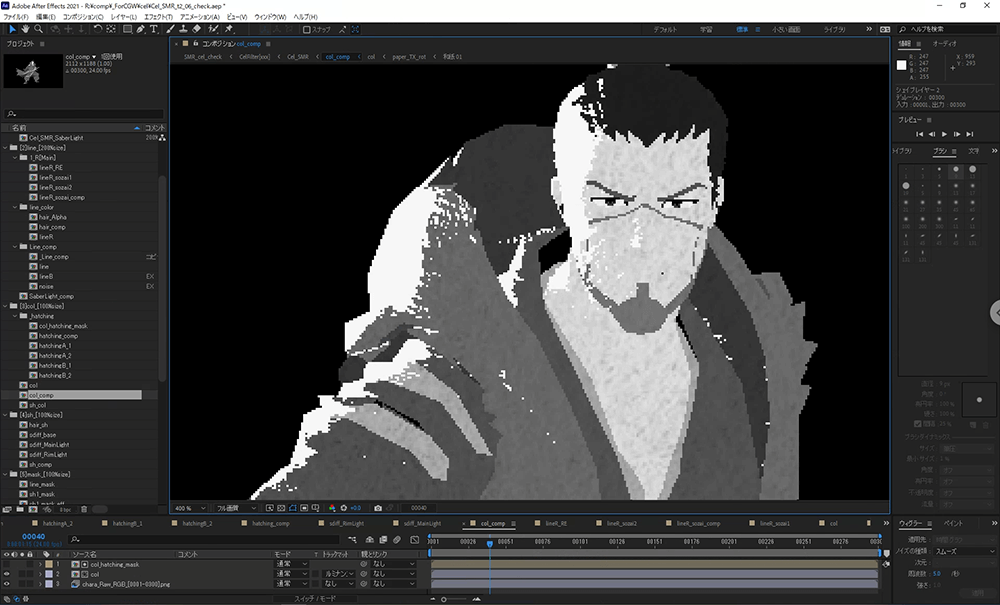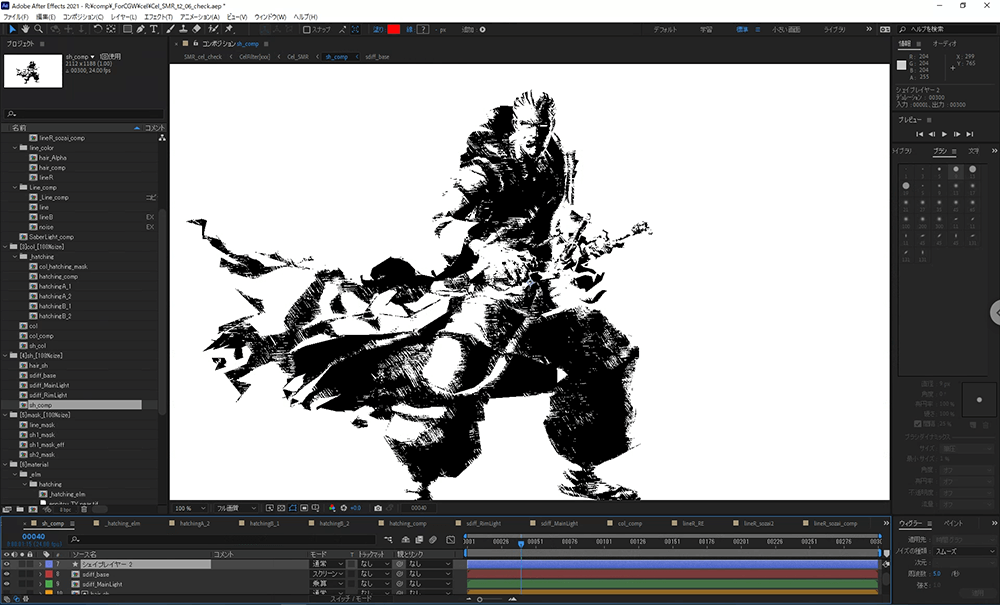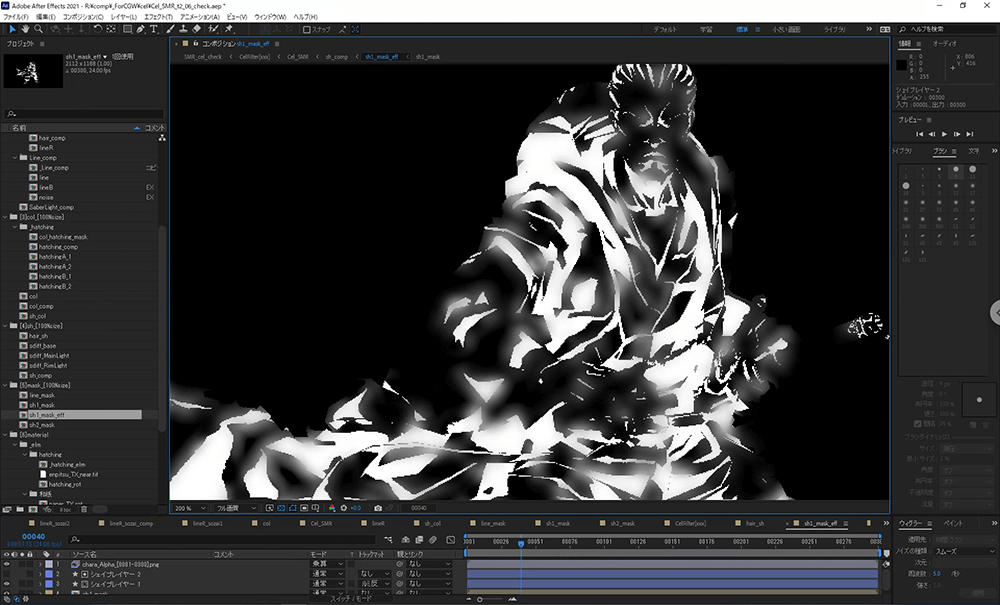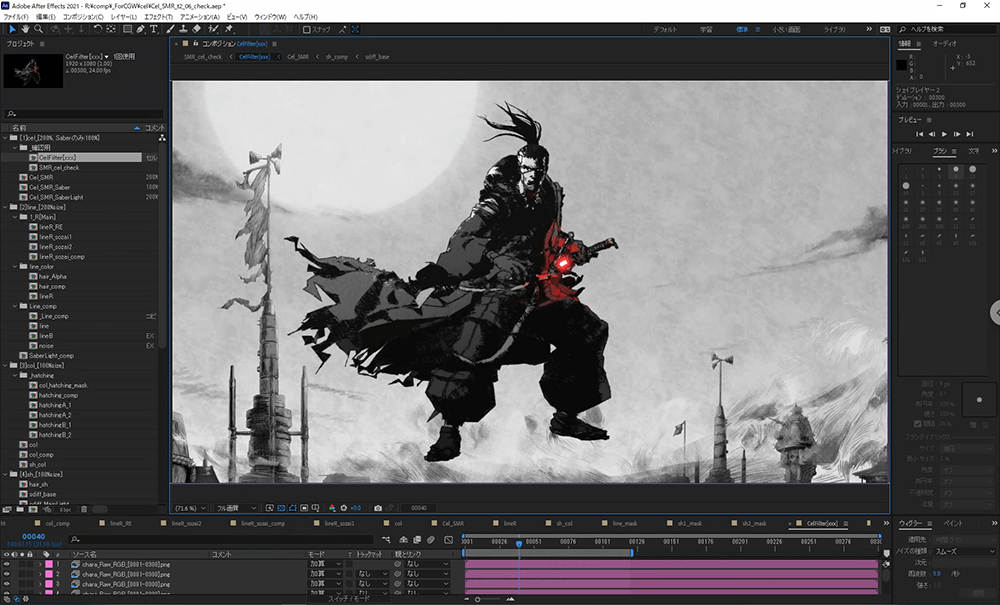 Film Grain Effects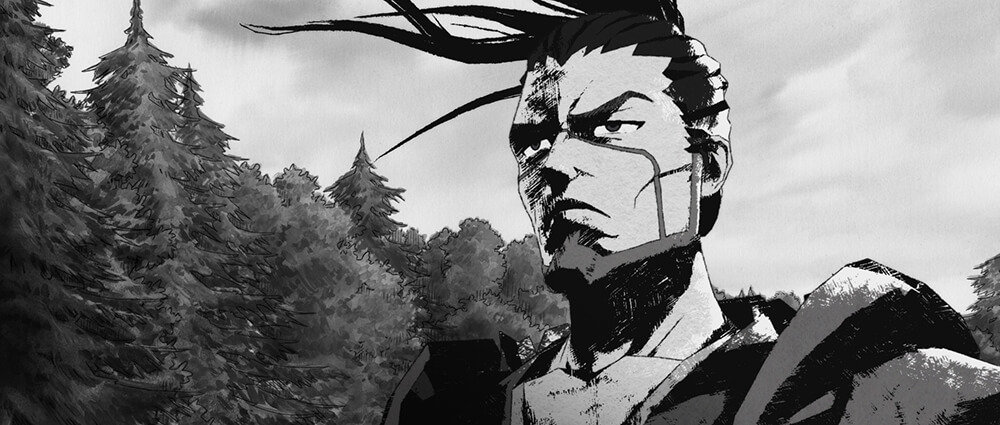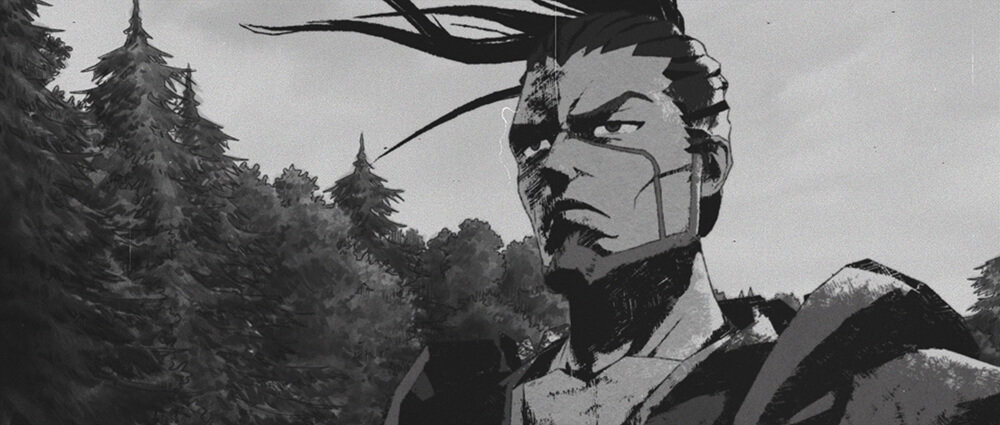 Related Article: The Making of Star Wars Visions: The Duel: Part 2: Playing Hard and Paying Respect to Kurosawa and Star Wars (I'm sorry that Part 2 is in Japanese only)
Information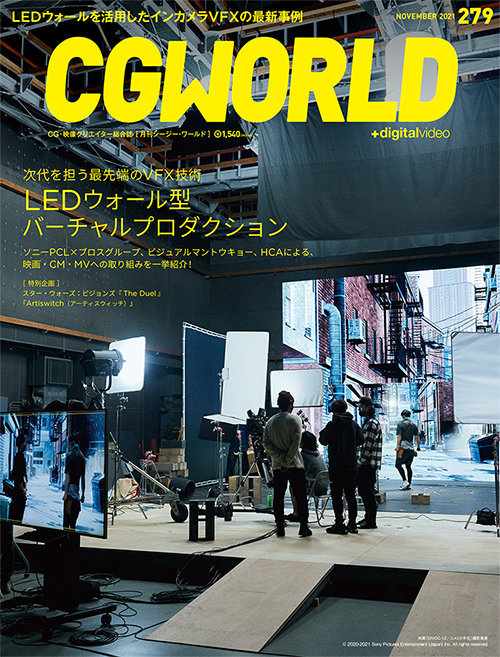 月刊『CGWORLD +digitalvideo』vol.279(2021年11月号)
特集:LEDウォール型バーチャルプロダクション
定価:1,540円(税込)
判型:A4ワイド
総ページ数:112
発売日:2021年10月8日
詳細・ご購入はこちらから
TEXT_Miyuki Ogata (CGWORLD)
PHOTO_Mitsuru Hirota
TRANSLATION_Joseph Tarlton (Polygon Pictures)